Why Work For Envirogen Technologies?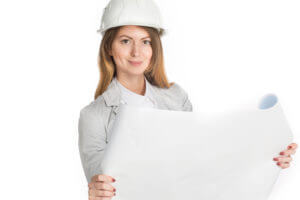 At Envirogen Technologies Inc., our vision is to be the industry leading water, wastewater, and process filtration total solution provider using sophisticated, sustainable technology, backed by expertise and service.  Our goal is to help our customers solve complex water treatment challenges.
Envirogen Technologies is experiencing rapid growth and our team is expanding.  As such, we are currently seeking experienced, competent and driven water treatment professionals to join our team of experts.  Envirogen has a solid reputation, offers competitive pay, a comprehensive benefits package and provides excellent growth opportunities.  
Current Openings
We are working to identify strong candidates now for the opportunities shown below. If you or anyone you know is interested in learning more about these opportunities, please complete the Employment Application and submit your resume, showing relevant experience to hiring@envirogen.com.
Applications Engineer – Houston, TX
The Applications Engineer will provide applications engineering and sales support for the development of small to medium sized industrial water treatment / purification systems under the supervision of the COO, Service and Products.
Minimum 2 years experience in industrial water treatment system operation or design
Bachelor's degree in Industrial, Mechanical, Environmental, and/or Chemical Engineering.
Must be flexible to travel regionally up to 25%.
Contracts Manager – Houston, TX
The Contracts Manager performs essential functions in three areas – commercial contracting, procurement and EH&S compliance supporting the commercial and operations parts of Envirogen's business.  The position requires an in-depth knowledge of basic contracting functions and legal terminology commonly used in commercial contracting.
Bachelor's degree in Business, Engineering, Accounting, Supply Chain Management, or other related discipline.
Working knowledge of contract terms and conditions generally utilized for the sale and purchase of capital equipment and business-to-business services in industrial and municipal markets.
Legal experience a plus.
Previous EHS experience helpful.
Mechanical Engineer – New Jersey
The Mechanical Engineer position designs mechanical equipment, and assists in instrumentation selection and application of water, wastewater, and air process equipment.
Bachelor's degree in Mechanical Engineering.
Minimum 3 years' experience.
Experience in Water/Wastewater, Chemical/Refining and Food/Beverage is preferred.
Project Manager – New Jersey
The Project Manager position is accountable for managing the daily operations of various types of process equipment and systems used to treat contaminated groundwater, leachate, industrial wastewater, sanitary wastewater, and potable water while maintaining high levels of safety and compliance.
Current NJ Industrial Wastewater Operator's License, N-3, required.
Submit your application and resume today to hiring@envirogen.com and please reference position of interest.
Envirogen is an Equal Opportunity Employer