End-to-End Water Solutions…and Beyond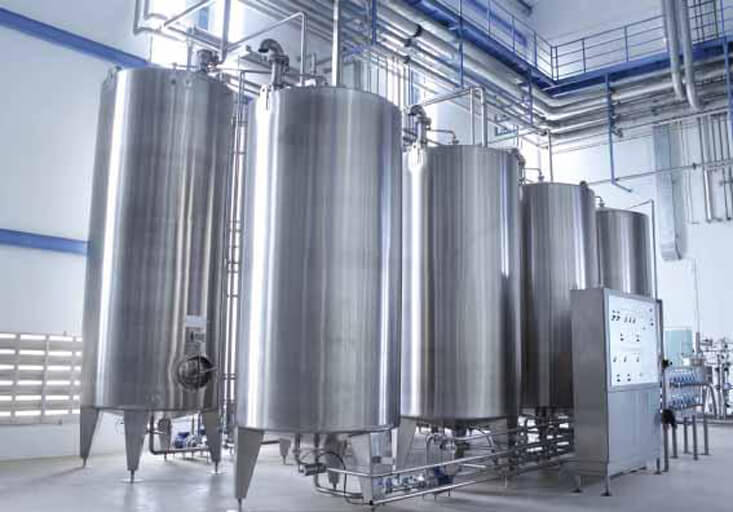 Envirogen offers state-of-the-art water treatment, process filtration, wastewater and reuse technologies, providing solutions at each stage of the food and beverage manufacturing process. In addition, we provide odor control for emissions generated from wastewater.
With installations throughout the world, Envirogen is a leader in water, filtration and wastewater treatment for the food and beverage industry, with a track record of providing effective, reliable solutions to a broad range of customer types.
For Envirogen's Food & Beverage Market Brochure click here
Envirogen Technologies for Food & Beverage Facilities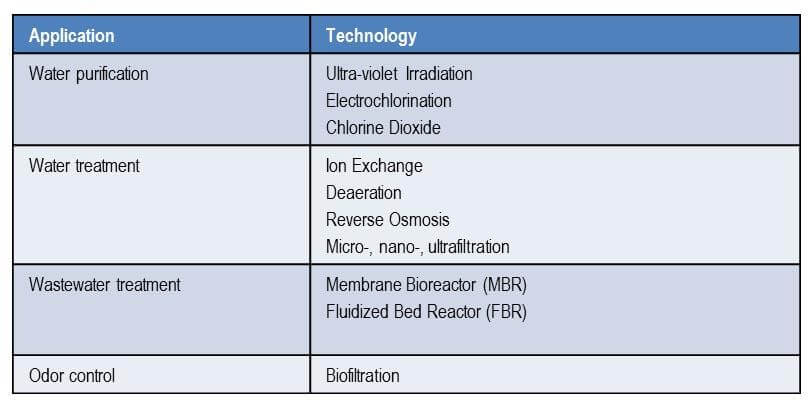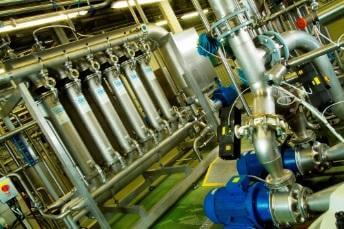 Treating and filtering water at the incoming stage is fundamental to the efficiency of the process further downstream. Raw water can be treated by a number of technologies, depending on your application.
Multi-media filtration
Adsorption with GAC
Ion exchange and demineralization
Disinfection with UV
Softening
Cartridge filtration
Membrane – reverse osmosis and ultrafiltration
Process & Reuse Water Treatment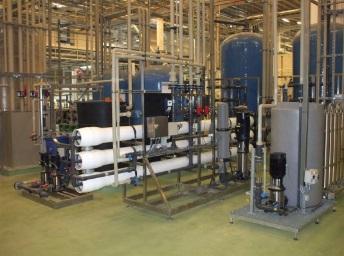 Within your facility, process water treatment can ensure consistency, sterility, shelf-life and clarity. It's at this stage that some process water can be recovered for re-use – helping you reduce water footprint and achieve sustainability targets.
Technologies employed include:
Membrane – microfiltration, ultrafiltration, reverse osmosis
Advanced CIP integrated systems
Disinfection using UV
Deaeration
Cartridge filtration systems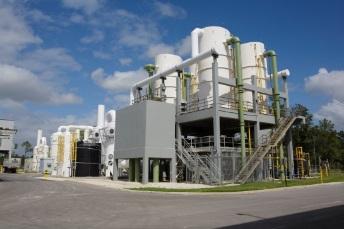 Whether your goal is to meet permit requirements, reduce costs or water footprint, Envirogen offers a broad portfolio of technologies for the discharge phase of your facility. These include conventional treatment technologies and advanced, proprietary systems.
Advanced Wastewater Treatment
MBR (membrane bioreactor)
FBR (fluidized bed reactor)
SCR (suspended carrier reactor)
Recycle water systems
Rinse water recovery
Conventional Wastewater Treatment
Phys-chem treatment
Coagulation & sedimentation
Direct filtration
Product Purification and Catalyst Recovery
The Envirogen team has proven capabilities in developing product purification, product recovery and catalyst (metals) recovery processes. Our design and engineering teams deliver cost-effective system designs and ongoing services to improve manufacturing operations through development and application of various purification and recovery techniques.
Capabilities include removal of a variety of constituents from process liquids, such as alcohols, and other food and beverage fluids. We provide catalyst (metals) recoveries from product or waste streams.
We work with the client's technical teams providing research and development studies of the process from bench scale and demonstration/pilot scale which leads to the final design and process of the full-scale commercial system.
Typical contaminants removed include ammonia, metals, organics and ionic contaminants. Proprietary and patented technologies for purifying process streams yield operational improvements while meeting environmental and financial goals.
Research, Development and Piloting Capabilities
In addition to designing full scale systems, we also offer small, bench-scale studies and on-site pilot-testing to validate system design and fully meet the client's requirements. Using fundamental research, we can identify the optimal and most effective system for a particular treatment.
Envirogen Integrated Operations Services for Food and Beverage Plants
Sophisticated Solutions for Complex Operating Environments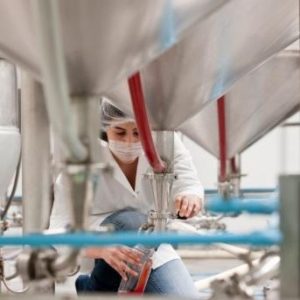 Envirogen's experience with water treatment technologies has allowed us to develop a knowledge-base that makes us uniquely suited to operate and manage these systems. We offer a range of operations & management solutions with a services scope and program length that are based on the needs of our customers and their facilities. This includes design/build/operate options.
All of Envirogen's operating solutions have the goal of maintaining optimal performance while delivering the best lifecycle cost. We can provide guarantees on our projects – for asset life, for performance and for operating and long-term costs. One of the commitments that Envirogen makes in our long-term partnerships with our customers is continuous improvement – in both operational performance and cost-reduction.
Predictable and guaranteed costs for the lifetime of the asset
Lower up-front capital cost
Guaranteed performance and regulatory compliance
Risk protection via performance and cost guarantees
Improved budget management
Cost-effective access to industry specialists
Continual process improvements