IX Systems Overview: SimPack, MinX, MinFlex
Envirogen deploys a range of ion exchange system designs to remove a target contaminant or a combination of contaminants. Particular benefits may be found when multiple anionic contaminants are present (i.e., perchlorate, nitrate), as the treatment problem might be effectively addressed with a single technology.
We have developed ion exchange system designs to meet the conditions found at municipal water well sites. Considerations include varying water treatment volume, start-up/shut-down type operations, protection from the elements, security, quiet operation, and safe delivery and handling of materials in and out of the site.
Our proprietary multi-bed ion exchange system configuration can be sequenced in and out of service automatically using our proven process control software to produce very low waste rates while meeting a wide range of volume requirements. We employ remote monitoring and communication capability to enable our customers and field service technicians to monitor the performance and attend the unit as needed.
Advantages offered by Envirogen ion exchange system designs include:
More bed volumes than traditional IX for lower operating cost
Shop-built, modular designs delivered for quick, easy installation and start-up.
High-efficiency, multi-bed designs to produce waste rates that match available disposal options while minimizing regenerant inputs and waste products, as consumables and waste handling drive the overall cost of contaminant removal in many locations.
Redundancy and control system capabilities that provide the data system set-point optimization needed to ensure quality goals are continuously met while minimizing operating costs.
Sensing, data logging and remote communication capabilities to enable operators to review and attend the unit as needed either from a distance or on site
Spotlight on SimPack IX Technology:
Click play on the animation to see a fly-by of the containerized version of the SimPack system, including the salt/briner tank, two waste tanks, prefiltration, and ten (10) IX vessels inside the container:
Ion Exchange System Product Selector
Envirogen offers single and multi-bed ion exchange system designs, on-site or off-site resin regeneration, co-current regeneration, or for higher purity applications, counter-current regeneration is also available.
An example of different ion exchange systems options for a chromium treatment application are depicted below: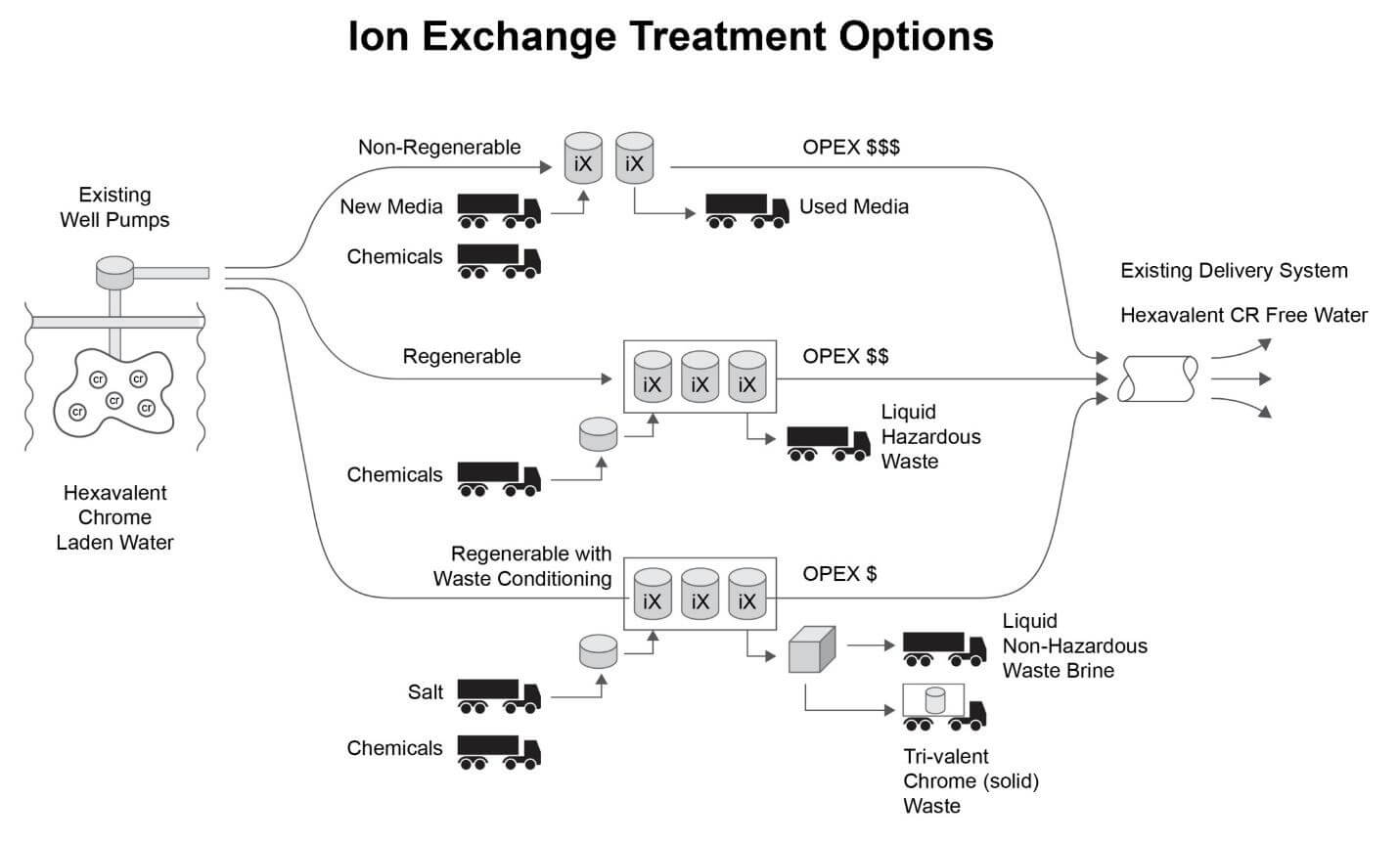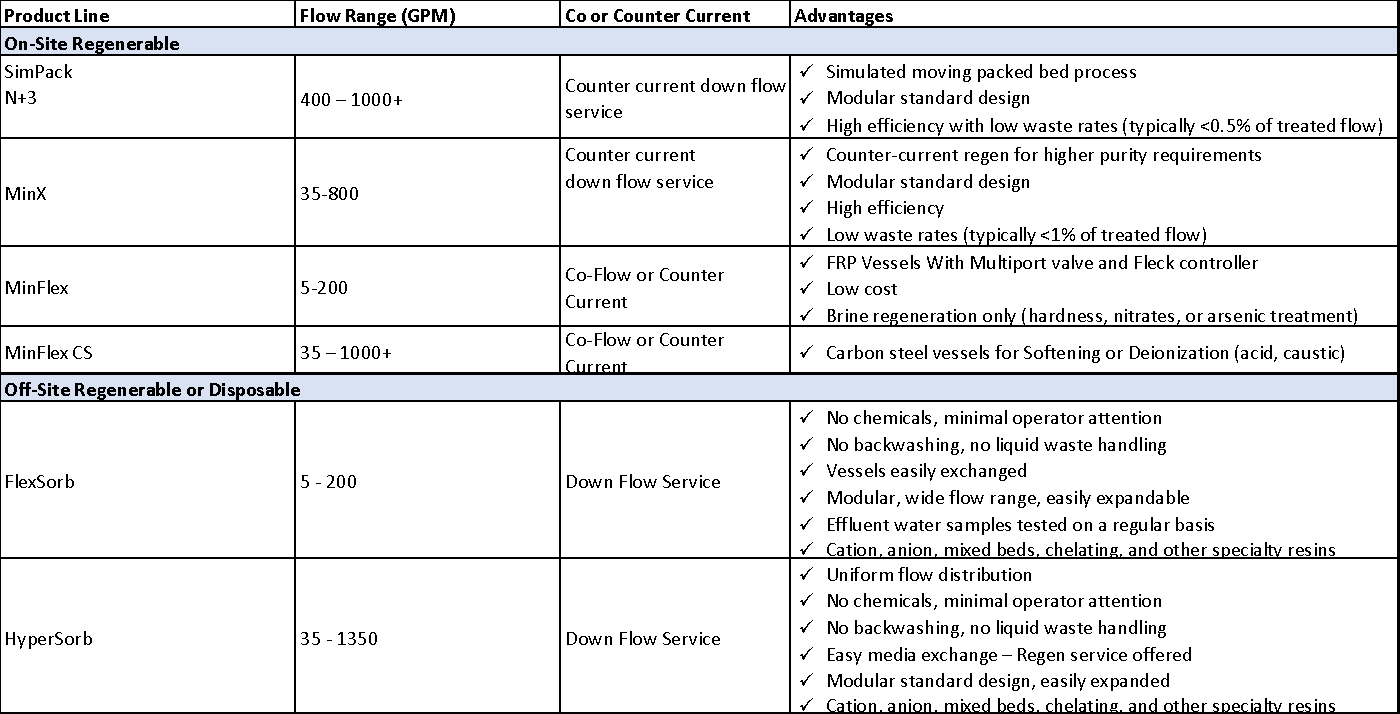 Tanks are constructed of Fiberglass Reinforced Plastic (FRP), carbon steel or stainless steel and systems are designed to handle flow rates from 5 to 1000+ GPM.