Advanced Technology For Managing Industrial & Municipal Emissions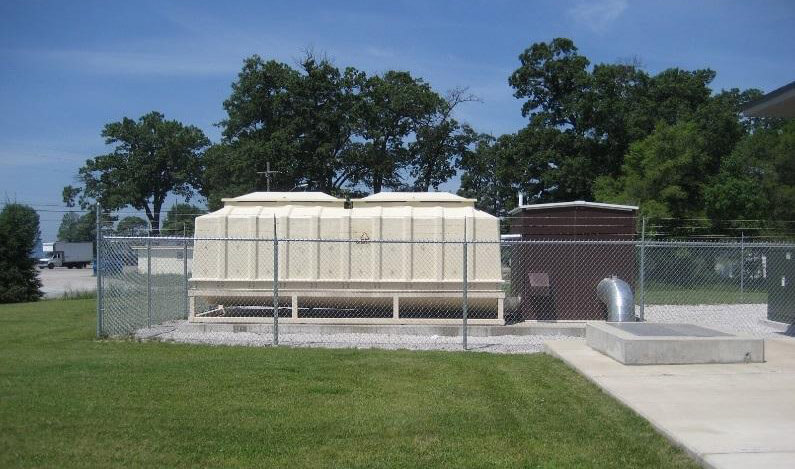 Envirogen's biofiltration systems safely destroy volatile organic compounds (VOCs), hazardous air pollutants (HAPs) and odor-causing chemicals.

These systems provide an attractive alternative to standard thermal, chemical and adsorptive processes to treat air pollutants safely, reliably and cost effectively, with low capital and operating costs.
Our state-of-the-art portfolio includes biofilters, biotrickling filters and combinations of the two technologies – in both standardized and custom designs.
Envirogen can provide solutions for a broad range of contaminants and flow rates – from 120 to over 100,000 cfm.
Envirogen biofilters are the result of more than three decades of experience and over 120 installations managing industrial and municipal vapor phase emissions, featuring advanced engineering concepts that can be tailored to provide a low lifecycle cost solution in your facility.
Our expert staff is ready to help with your Biological Treatment Vapor needs

Our biological vapor phase treatment systems offer the following features:
Operating costs that are a fraction of those produced by other, energy-hungry technologies.

No dangerous chemicals are required for operation, minimizing exposure to employees and the public.

Simple, low-cost operation and maintenance. The self-regulating system is extremely easy to operate and does not require time-consuming instrument calibration.
Long media life. Our engineered biofiltration media is designed to give maximum performance and up to 10 years of active life.
Modular construction. Our biofilters have been designed for ease of installation, using pre-assembled modular units and standardized system components.
Biofilters use naturally occurring microorganisms to treat air containing hydrogen sulfide (H2S) compounds, VOCs and other odorous substances. Foul air is collected and sent to the biofilter where microorganisms metabolize the target contaminants to clean the air stream.
Removal ratios in excess of 95% for water soluble compounds and 90% for select VOC compounds are readily achievable. Envirogen biofilters are extremely effective in treating odors caused by hydrogen sulfide (H2S) and other reduced sulfur compounds. Greater than 99% H2S removal and 90% odor removal are common. As stand-alone systems or in combination with other emissions control technologies, Envirogen biofilters offer an inherently sustainable solution with ease of operation and very low operating costs.
Our expert staff is ready to help with your Biological Treatment Vapor needs
Industrial Applications
Food (cocoa and sugar) and animal products (slaughter houses, rendering, gelatin and glue plants)
Chemicals, petrochemicals, Oil & Gas

Off-gas from industrial wastewater treatment facilities

Pharmaceuticals
Wood products manufacturing
Paints, inks, coatings and resin manufacturing and application
Tobacco, cocoa and sugar
Flavor and fragrance manufacturing
Municipal Applications
Pump Stations
Collection Stations
Treatment Plants
Sludge Treatment including composting
Further Reading on Biological Treatment Vapor