Rely on Envirogen to keep your system running at it's peak. With an Envirogen Periodic Service Contract, we can remove the headache of water system maintenance.
A sampling of the types of water system services we offer:
Water system service, operations, maintenance (Envirogen's or another manufacturer's)
Control panels and programming
Pump servicing
RO cleaning/replacement
IX resin servicing
Filter changeouts
Softener servicing
Pilot studies
Instrumentation installation and calibration services
In addition to our water treatment services, Envirogen can also service your vapor phase treatment equipment. If you are operating a biofilter or biotrickling filter for removal of H2S, VOCs, HAPs, or other odor components, we can provide:
Media replacement
Periodic maintenance
Start-up services
Troubleshooting
Ultimately, we strive to provide robust solutions to your problems.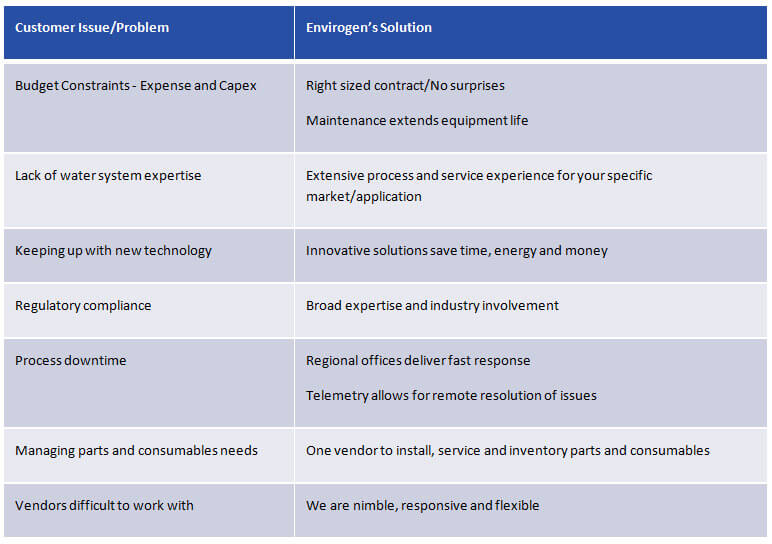 We can configure a service contract that meets your needs and your budget. Not sure yet, if you are ready for a service contract, give us a call for a one-time service call and get familiar with how our skilled experts can quickly address your water system maintenance issues.
We cover the full plant from incoming water to process water to wastewater, as well as vapor phase/odor control equipment.